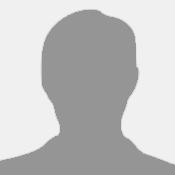 No Image Available
Click HERE to help!
Full Name:
Thomas Jack Cains
Date of Birth:
06 January 1916
Place of Birth:
Battersea
Date of Death:
1985
Place of Death:
Merton
Tom Cains
(1944/45 - 1945/46)
Goalkeeper who was almost ever present during Wimbledon's first season back after the break caused by World War II. Started the following season as first choice, but was replaced after conceding thirteen goals in the first three games and left to join Merton soon after.

Incorrectly referred to as Caines throughout his time at Wimbledon
1944/45
: Appearances: 13 - Substitute: 0 - Goals: 0
1945/46
: Appearances: 3 - Substitute: 0 - Goals: 0
- Total: Appearances: 16 - Substitute: 0 - Goals: 0
Genealogical Research:
These are research notes and may not relate to the player. Handle with care!

Married Dorothy Smith in Q4 1938 in Battersea.