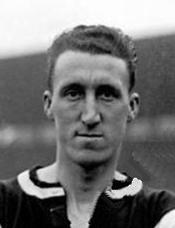 Full Name:

Alfred Thomas Earl

Date of Birth:

19 March 1903

Place of Birth:

Earlsfield

Date of Death:

17 August 1951

Place of Death:

Surrey North Eastern

Brother of Albert. Right-back who played, mostly in the reserves, in Wimbledon's first season in the Isthmian League, 1921/22. Moved to Summerstown for the 1922/23 season and after then on to West Ham United in 1925/26. Made 191 Football League appearances - 180 of them in the First Division - and 15 times in the F.A. Cup for the Hammers before joining Streatham Town as player-coachin 1933. Later played for French club Souchaux and baseball for Streatham Tigers.

=== Wikipedia entry ===

Alfred Earl (19 March 1903 – 17 August 1951) was an English footballer who played as a right-back.

Earl was born in Earlsfield, London and joined West Ham United from Summerstown in 1925, and made a total of 191 League appearances for the east London club between 1925 and 1933. He went on to play for Streatham Town and later for French team Souchaux.

=== Wiki ===


1921/22

: Appearances: 0 - Substitute: 0 - Goals: 0

- Total: Appearances: 0 - Substitute: 0 - Goals: 0

Genealogical Research:
These are research notes and may not relate to the player. Handle with care!

1911 Census age 14 Telegraph Messenger GPO
9 University Road Colliers Wood

Q4 1920 married Reader, Wandsworth

London Gazzette 05/08/13 appointed without competition as Temporary Assistant Postman, London on 13/07/13
London Gazzette 06/08/20 appointed after limited competition to Post Office: Male Sorter, London on 15/07/20.