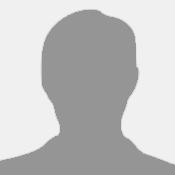 No Image Available
Click HERE to help!
Full Name:
Thomas Francis Dunne
Date of Birth:
17 December 1909
Place of Birth:
Bridgend, Wales
Date of Death:
February 1990
Place of Death:
Ogwr, Mid-Glamorgan
Tommy became the first Epsom Town player to earn an amateur international cap while with the club, playing for Wales against England at Plough Lane on 19 January 1935.

Having just won the first of three consecutive Isthmian League titles Wimbledon were an attractive prospect, and Tommy joined the Dons at the start of the following season, but found it hard to break into the first team, making only two appearances before returning to Epsom Town for the next campaign.

Moved to Tooting & Mitcham in the late 1930s, but briefly returned to Epsom Town during the early part of World War II.
1935/36
: Appearances: 2 - Substitute: 0 - Goals: 0
- Total: Appearances: 2 - Substitute: 0 - Goals: 0