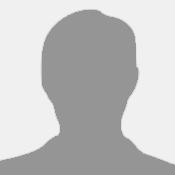 No Image Available
Click HERE to help!
Full Name:
C W Bacon
Date of Birth:
Unknown
Place of Birth:
Unknown
C W Bacon
(1939/40 - 1940/41)
Former Acton Town player.

???
Born: Hammersmith d.o.b: 9 November 1919
Cyril Bacon was an inside-forward who made 31 appearances for Hayes, scoring 11 goals, including a hat-trick against Carshalton in the London Senior Cup.
He turned professional with Clapton Orient in July 1946.
1946-1950 Leyton Orient 118 (3)
Transferred to Dartford
http://en.wikipedia.org/wiki/Cyril_Bacon
???