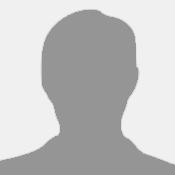 No Image Available
Click HERE to help!
Full Name:
William Robert Victor Gifkins
Date of Birth:
03 July 1900
Place of Birth:
Barnes, Surrey
Date of Death:
Q4 1958
Place of Death:
Hove, Sussex
Outside right with West London Shield experience who joined after a trial at the start of the 1924/25 season.

Was playing for Merton in 1928/29.
1925/26
: Appearances: 0 - Substitute: 0 - Goals: 0
- Total: Appearances: 0 - Substitute: 0 - Goals: 0
Genealogical Research:
These are research notes and may not relate to the player. Handle with care!

1901 Census
45, High Street, Barnes
Father: William J (Carpenter)
Mother: Ellen M

1911 Census
24 Cleveland Gardens, Barnes

Royal Navy service number: M32451

Q2 1932
Married Phyllis I McNiven in Richmond, Surrey

1939 Register
Cuckfield, Sussex