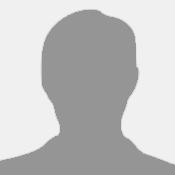 No Image Available
Click HERE to help!
Full Name:
Edward John McBirney
Date of Birth:
1902
Place of Birth:
Wandsworth, London
Missed the pre-season Probables vs Possibles game but was selected at half-back outside George Armitage for the opening 1922/23 Isthmian League game against Clapton the following Saturday. Wimbledon lost 3-5 and it was to prove his only game for the first team.

Played at full-back against Wimbledon for Leytonstone in 1924/25.

Was later found playing for Epsom Town reserves in 1929/30.
1922/23
: Appearances: 1 - Substitute: 0 - Goals: 0
- Total: Appearances: 1 - Substitute: 0 - Goals: 0
Genealogical Research:
These are research notes and may not relate to the player. Handle with care!

Birth Q4 1902 Wandsworth
MCBIRNEY Edward John

Married Q2 1927 Kingston 2a 1275
McBirney Edward J (Williams)