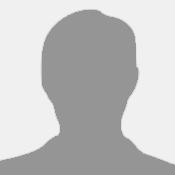 No Image Available
Click HERE to help!
Full Name:
Charlie Sells
Date of Birth:
Unknown
Place of Birth:
Unknown
Played for the B team which reached the Surrey Youth Cup final in 1954/55 and made his only first team appearance in an end of season League match at Ilford the same season, scoring a goal in a 3-2 win.

Played 27 games for Hendon in 1961/62, scoring 9 times, and was on the books of Queens Park Rangers as an amateur from March 1961 until June 1962, but did not make a League appearance for the Hoops. Believed to have also played for Wealdstone.

Player Manager Charlie Sells, who had been with Exeter City, built up Barnstaple FC in the 1970's - same person?
1954/55
: Appearances: 0 - Substitute: 0 - Goals: 0
- Total: Appearances: 0 - Substitute: 0 - Goals: 0