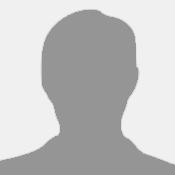 No Image Available
Click HERE to help!
Full Name:
Sydney Victor Spittle
Date of Birth:
04 May 1897
Place of Birth:
Southfields
Date of Death:
Q3 1968
Place of Death:
Wandsworth
Strollers XI half-back who jumped into first team action when Edgar Goodens was first reserve at an England Trial at the start of 1923. Younger brother of Arsenal and Leicester professional inside forward Billy.

The following season he was at Summerstown.

Played for Melrose and represented the Wimbledon & District League XI against a Wimbledon XI over Easter 1925.
1921/22
: Appearances: 0 - Substitute: 0 - Goals: 0
- Total: Appearances: 0 - Substitute: 0 - Goals: 0
Genealogical Research:
These are research notes and may not relate to the player. Handle with care!

1901
27, Standen Road, Wandsworth
f: Walter (1868)
m: Keziah (1868)

1911
54 Replingham Road, Southfields

Enlistment date 30 Apr 1915
Regiment East Surrey Regiment
Battalion 1st Bn
Company 3
Rank Private,Private
Second rank Private
Regiment East Surrey Regiment, Tank Corps
Second corps Tank Corps
Service record Soldier Number: 11021, Rank: Private, Corps: East Surrey Regiment
Second service record Soldier Number: 95018, Rank: Private, Corps: Tank Corps

1939
61 Replingham Road, Southfields
Taxi Driver
w: Mildred M (1901)