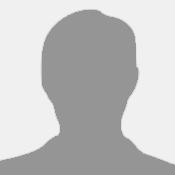 No Image Available
Click HERE to help!
Full Name:
Richard Joseph Bloomfield
Date of Birth:
31 July 1925
Place of Birth:
Unknown
Date of Death:
2004
Place of Death:
East Surrey
Dick Bloomfield
(1949/50 - 1951/52)
A promising wing-half who joined the club in August 1949/50 having previously played for London Transport, Tunbridge Wells and Camberwell Athletic.

A regular in the reserves, Dick made a solitary appearance in the first team before losing an eye in an accident at work, but returned to the club and made a handful of further senior appearances.
1949/50
: Appearances: 1 - Substitute: 0 - Goals: 0
1950/51
: Appearances: 5 - Substitute: 0 - Goals: 0
1951/52
: Appearances: 0 - Substitute: 0 - Goals: 0
- Total: Appearances: 6 - Substitute: 0 - Goals: 0
Genealogical Research:
These are research notes and may not relate to the player. Handle with care!

First name(s) RICHARD JOSEPH
Last name BLOOMFIELD
Death quarter 3
Death year 2004
District EAST SURREY
District number 755/1
Register number ESE12
Entry number 141
Date of registration mm/yy 0904