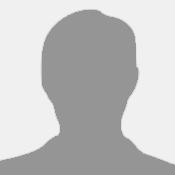 No Image Available
Click HERE to help!
Full Name:
James Henry Stubbs
Date of Birth:
11 July 1916
Place of Birth:
Wandsworth District
Date of Death:
Q2 1982
Place of Death:
Sutton, Surrey
James Stubbs
(1937/38 - 1938/39)
A centre-forward, Jim left the Dons for Tooting & Mitcham in October 1938.

James Stubbs, scorer of a couple of goals in half a dozen appearances before the War, had been awarded the Military Cross.

The citation read, "Lieut. Stubbs had shown complete fearlessness, outstanding leadership, coolness and initiative and also shred judgement in applying Spandau fire. He sets the best possible example of gallantry and efficiency to his men."

On one particular occasion he, along with another man, dragged a heavy machine gun 400 yards over exposed ground to provide support for an attack by the 6th Kings Own Scottish Borderers, even returning to get even more fire-power. Despite being forced to move twice due to shelling and smoke he continued to help the attack until the battle was won.
1937/38
: Appearances: 0 - Substitute: 0 - Goals: 0
1938/39
: Appearances: 0 - Substitute: 0 - Goals: 0
- Total: Appearances: 0 - Substitute: 0 - Goals: 0
Genealogical Research:
These are research notes and may not relate to the player. Handle with care!

Name: STUBBS, James H
Registration district: [?] Wandsworth
County: London
Year of registration: 1916
Quarter of registration: Jul-Aug-Sep
Mother's maiden name: Laws
Volume no:1D
Page no:988