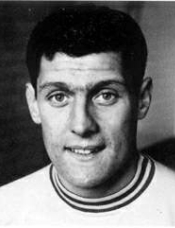 Full Name:
Allan Robert Young
Date of Birth:
20 January 1941
Place of Birth:
Hornsey, London
Date of Death:
02 December 2009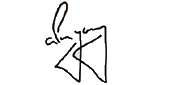 Allan Young
(1971/72 - 1972/73)
A central defender, Allan was a junior with Arsenal, signing professional forms at Highbury in April 1959 and making his Football League debut at home to Sheffield Wednesday on Boxing Day 1960. He played three more games for the Gunners, including a 2-4 defeat at double-winners Spurs.

Signed by Chelsea for £6,000 in December 1961 he made six League and one F.A. Cup appearance, but had to wait almost three years for his next senior appearance, incredibly in the first leg of the 1964/65 League Cup final. The following season he had a run in the first XI and played 13 League games and 3 times in the Inter-Cities Fairs Cup. After two more appearances, scoring once, the following campaign Allan was again playing reserve team football until Torquay paid £8,000 for his services in January 1969.

After 60 League games for the Seagulls He retired from professional football towards the end of 1971/72 and signed for Mike Everitt's Dons, playing in two of the final three matches that season, but after an unlucky thirteen starts at the beginning of the following campaign an injury forced him to hang up his boots.

Mistakenly shown as "Alan" during his time at Wimbledon, and in several other records elsewhere.