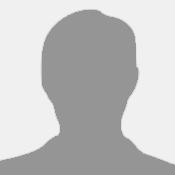 No Image Available
Click HERE to help!
Full Name:
Francis Joseph Anthony Conboy
Date of Birth:
05 September 1947
Place of Birth:
Marylebone, London
Frank Conboy
(1974/75 - 1976/77)
Frank was introduced to the Wimbledon by his PE teacher, Alec Fuce, and started with Wimbledon's junior B-Team in 1963/64, soon after his 16th birthday. After progressing to the A-Team he joined Chelsea where he played in their South East Counties side.

He moved to Luton Town in 1966/67, making 19 Football League and 2 Cup appearances, scoring once, then joined Southern League Cheltenham Town for the 1968/69 and 1969/70 seasons. In his first season there he was named Player Of The Year, the season after future Don Joe Gadston received the accolade.

Rejoining Wimbledon, he was the "wise old head" in the reformed reserve team of 1975/76, who otherwise had an average age of just seventeen.