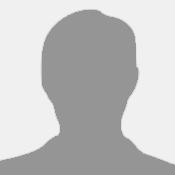 No Image Available
Click HERE to help!
Full Name:
Sydney George Rickard
Date of Birth:
1887
Place of Birth:
Wimbledon
Date of Death:
1955
Place of Death:
Surrey North Eastern
Sid Rickard
(1918/19 - 1919/20)
Born Sidney but henceforth known as Sydney, or Sid, he played half-back for several clubs locally and was signed up to Fulham and part of the first team squad before WWI, although he never played a League match for them.

His brother, Ernest, played for Wimbledon before World War I and Sid joined after the hostilities ceased, only playing a handful of matches but later becoming a prominent member of the committee.
1918/19
: Appearances: 0 - Substitute: 0 - Goals: 0
1919/20
: Appearances: 0 - Substitute: 0 - Goals: 0
- Total: Appearances: 0 - Substitute: 0 - Goals: 0
Genealogical Research:
These are research notes and may not relate to the player. Handle with care!

Father: George
Mother: Ada Jane

Baptised 19 Oct 1890 Holy Trinity and St Peter, South Wimbledon

1911 Census
26 Wycliffe Rd, Wimbledon
Sydney George Richard 23 Plasterer
Ernest Richard 20 Plasterer
Both born in Wimbledon, dates matching Rickard births. Wycliffe Road is off Haydons Road. Almost certainly a transcription error.

Brother Sid Rickard was a long standing member of the committee and a noted member of St. Andrew's church.