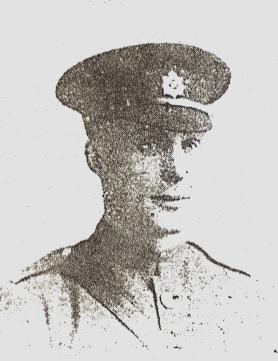 Full Name:
Percy George Corke
Date of Birth:
1889
Place of Birth:
Wimbledon
Date of Death:
Q2 1967
Place of Death:
Merton

Percy Corke
(1918/19 - 1923/24)
Born in Wimbledon in 1889, Percy's enthusiasm for football started at Merton School. He was captain of the junior midweek side Nelson Wednesday in 1906/07 and played for Wimbledon Wednesday the following season. He joined the army in 1908 where he played for the Royal Garrison Artillery team. Service took him to the Channel Isles, where he was captain of Guernsey Rangers in 1911/12 and 1912/13 and played for Guernsey in the Inter-Insular Cup. He was also a proficient cricketer, playing for the Garrison and representing Guernsey behind the stumps in 1911, 1913 and 1915. As well as these accomplishments, he won the Channel Isles open mile running championship on four occasions and in 1909 was the five mile, one mile and half mile cycling champion.

At the end of the War he returned to Wimbledon and joined the Dons towards the end of the 1918/19 re-start season. Although more at home at the back, he proved himself a versatile player, able to play in any position and with a wonderful energy and fearlessness that quickly made him popular with the supporters. Not considered a particular proponent of the scientific side of the game, he made up for it with his courage and die-hard spirit.

As the club progressed his appearances became more limited, and he was one of several ex-Dons who signed for Summerstown for 1921/22. Returned to play a surprise solitary game in the Isthmian League in the 1923/24 season.
1918/19
: Appearances: 0 - Substitute: 0 - Goals: 0
1919/20
: Appearances: 0 - Substitute: 0 - Goals: 0
1920/21
: Appearances: 0 - Substitute: 0 - Goals: 0
1923/24
: Appearances: 0 - Substitute: 0 - Goals: 0
- Total: Appearances: 0 - Substitute: 0 - Goals: 0
Genealogical Research:
These are research notes and may not relate to the player. Handle with care!

Percy had a brother Bert, 2 years older. Is this the same Bert Corke was was a prominent committee member post WWI?

Born Q2 1889 (Kingston 2a-304)
1891 16,17,18 High Street, Merton
1901 61, High Street, Merton
1911 Guernsey

Married Q2 1907 (Wandsworth 1d-875)
Married Q4 1949 Elsie H Bedwell (Surrey NE)