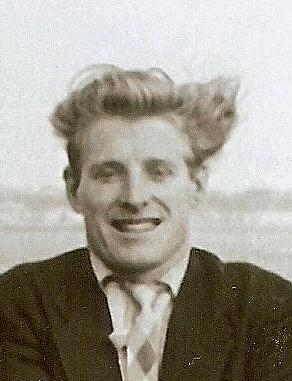 Full Name:
Jimmy Wright
Date of Birth:
Unknown
Place of Birth:
Unknown
Jimmy Wright
(1956/57 - 1960/61)
A left-half who joined from Walton & Hersham , broke into the first team and then captained the club to the Isthmian League title in 1958/59.

Capped by Surrey, at 13 stones Jim was described a having the build of a rugby rugby forward but with the agility of a half-back.

After losing his place in the first team he was courted by Tooting & Mitcham in a tit-for-tat move after Ted Murphy joined the Dons.