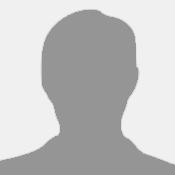 No Image Available
Click HERE to help!
Full Name:
C J Mold
Date of Birth:
Unknown
Place of Birth:
Unknown
Goalkeeper who joined from Clifton Athletic after playing in a trial at the start of the 1919/20 season.

He made a single appearance for the first team, in the Amateur Cup at Plough Lane against Metrogas, after the regular keeper had broken his arm the previous Saturday.

Played occasionally thereafter in the reserves before moving to London Caledonians in March 1920.
1919/20
: Appearances: 0 - Substitute: 0 - Goals: 0
- Total: Appearances: 0 - Substitute: 0 - Goals: 0
Genealogical Research:
These are research notes and may not relate to the player. Handle with care!

Births Mar 1898 Mold Cyril Ernest J Paddington 1a 75