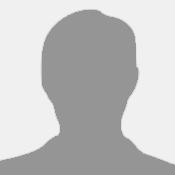 No Image Available
Click HERE to help!
Full Name:
Reginald John Canham
Date of Birth:
24 July 1987
Place of Birth:
Bere Alston, Devon
Date of Death:
June 1972
Place of Death:
St. Austell, Cornwall
Johnny Canham
(1904/05 - 1919/20)
Canham made his debut for the reserves in 1903/04 and progressed to the first team the following season, the club's first season of senior status (the last season the club played as Wimbledon Old Centrals). In 1906/07 he also turned out for Woodside in the Wimbledon & District League (alongside several ex-Wimbledon players). He played for the newly named Wimbledon prior to the temporary suspension of play in 1910 and, after a couple of seasons playing alongside future Don George Cannon with Tooting Graveney / Tooting, returned to help reform the club as captain in 1912. Continued to play until the club closed due to the Great War and returned again to help the club restart after the hostilities, playing a handful of games before retiring from the field and joining the committee.
1904/05: Appearances: 0 - Goals: 0
1905/06: Appearances: 0 - Goals: 0
1906/07: Appearances: 0 - Goals: 0
1907/08: Appearances: 0 - Goals: 0
1908/09: Appearances: 0 - Goals: 0
1909/10: Appearances: 0 - Goals: 0
1912/13: Appearances: 0 - Goals: 0
1913/14: Appearances: 0 - Goals: 0
1914/15: Appearances: 0 - Goals: 0
1918/19
: Appearances: 0 - Goals: 0
1919/20
: Appearances: 0 - Goals: 0
-- Total Appearances: 0 - Goals: 0
Genealogical Research:
These are research notes.
If this information is proved to relate to the player then it will be moved into the player details.
Reginald John Canham
Born 24/07/1887 Bere Alston, Devon
Born as Reginald John Newcombe

1958 Ancestry December
Mother Susan Ann Newcombe Beer Alston, Devon
1866 Ancestry December
Father Robert Stephen Brisley, Norfolk
1887 Birth c q3 1887
- Reginald John L Newcombe Tavistock
1888 Marriage 24/05/1888 St John the Evengelist, Lambeth
1891 Census
Crooked Billett, Wimbledon
Uncle Robert S Canham 26 Domestic Servant Brisley, Norfork
Aunt Susan A Canham 30 Beer Alston
Mother Bessie Necombe 24 Beer Alston
- Reginald J Newcombe 3 Beer Alston
1901 Census
18 Crooked Billett, Wimbledon
Aunt Susan Ann Canham 42 Cook Bere Alston
- Reginald John Newcombe 13 House Boy Bere Alston
1911 Census
48 High Street, Wimbledon
Aunt Susan Anne Canham 43 Widow Bere Alston
Mother Bessie Newcombe 52 Nurse Bere Alston
- Reginald 23 Accounts Clerk, Telephone Bere Alston


1921 Marriage 10/09/1921 St Mary, Wimbledon
Wife Mabel Julia Hepburn (b 23/04/1894 Islington) (d Mar 1980 St Austell) (school Duncombe Road, Islington, 11/07/1899)
Father Robert Stephen Canham
Fbride Andrew Hepburn
1938 Death
Mother 19/06/1938 Surrey
1972 Death
- Jun-72 St Austell, Cornwall Age 84 (b 24 Jul 1887)