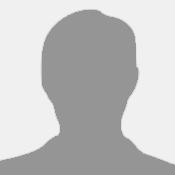 No Image Available
Click HERE to help!
Full Name:
Ernest Rickard
Date of Birth:
19 May 1890
Place of Birth:
Wimbledon
Date of Death:
22 March 1953
Place of Death:
Surrey North Eastern
Ernest Rickard
(1911/12 - 1919/20)
E Rickard played both before and after WWI, and an "E Rickards", probably the same player, was a member of the first senior Wimbledon Borough team in September 1910, having played in 1906/07 for Wimbledon Albion alongside brother Sid, who was later a prominent member of the WFC committee.

Signed up on 14 Sep 1914 with Buffs (East Kent) Regiment.

Died while resident at 165 Kenley Road, Merton Park, leaving £778/18/- to widow Beatrice.
1911/12: Appearances: 0 - Goals: 0
1912/13: Appearances: 0 - Goals: 0
1913/14: Appearances: 0 - Goals: 0
1914/15: Appearances: 0 - Goals: 0
1918/19
: Appearances: 0 - Goals: 0
1919/20
: Appearances: 0 - Goals: 0
-- Total Appearances: 0 - Goals: 0
Genealogical Research:
These are research notes.
If this information is proved to relate to the player then it will be moved into the player details.
Father: George
Mother: Ada Jane

Baptised 19 Oct 1890 Holy Trinity and St Peter, South Wimbledon

1911 Census
26 Wycliffe Rd, Wimbledon
Sydney George Richard 23 Plasterer
Ernest Richard 20 Plasterer
Both born in Wimbledon, dates matching Rickard births. Wycliffe Road is off Haydons Road. Almost certainly a transcription error.

Brother Sid Rickard was a long standing member of the committee and a noted member of St. Andrew's church.