1920-21

Wimbledon's second season in Athenian competition was to produce a close fight between them and St. Albans for the title. St. Albans just had the edge at the finish, with Wimbledon second, two points adrift, but they again triumphed in the Wednesday League. There was more success on the Cup front. In the Amateur Cup, Dulwich were overcome 2-1 and Ilford 3-2.

Eight thousand spectators turned out to see the end of Cardiff Corinthians by the only goal, but the run finally came to an end by the same 1-0 scoreline at Leytonstone, decided only by a last minute penalty. Wimbledon, however, were to go all the way in the Surrey Senior Cup competition, facing Metrogas in the final at Crystal Palace. Honours finished even at one goal apiece and the clubs shared the trophy.

Wimbledon were back on their European travels as well, this time visiting Belgium. They were to win the Bruges Tournament, with a win over fellow tourists, Orrell FC from Liverpool 3-0, followed by a 3-2 triumph against tournament favourites, Le Cercle Sportif.

The reserves were eighth in the Southern Suburban League, while Wimbledon's line­up for their final Athenian game of the sea­son read: A. Bennett, A. Austin, H. Allwright, J. Macey, E. Goodens, W. Keeble, J. McEwen, G. Armitage, W. Cotton, G. Cannon and R. Green. That W. Cotton was Billy Cotton the Bandleader.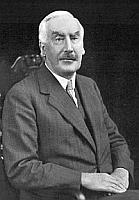 Wimbledon, no strangers to controversy already, were caught up in yet more during that season. The Isthmian League, big rivals of their Athenian counterparts, announced they were going to increase their membership from 12 to 14 clubs. Both Wimbledon and Wycombe Wanderers were approached and the Dons plan to leave the Athenian League at the end of the 1920-21 season leaked out.

The Athenian League management committee were furious. One senior member announced that if Wimbledon went ahead with their move, then the entire Athenian League committee would sever their links with football altogether. In the end, though, good sense prevailed. Wimbledon did leave the League at the end of the season, while the Athenian League committee members were persuaded to stay on.

It was still something of a gamble for the Dons, though. The decision to increase the size of the Isthmian League was still to be voted on at the League's annual meeting. If the vote had gone the other way, then both Wimbledon and Wycombe Wanderers would have been out in the cold, with no League football of any sort.

It did, however, go in their favour, opening yet another new chapter in the club's history. But as one new era was dawning, another was ending, with the sad death of their president, Lt. General Kent. A veteran of the Crimean War, he was the oldest British General in the Army. Joseph Hood, MP, took his place as president.